Outstanding interiors for WyldeIA, crafting images for an iconic Bristol business.
An exceptional business deserves an exceptional office space - and Thatchers are a truly unique company, born in Bristol but now known across the UK for their quintessential South West cider.

Working closely with Wylde Interior Architecture, a series of CGIs were created to create excitement about the redesigned office space, located in Thatchers new facilities on the same site they've been making cider since 1904.
The designers at Wylde were keen to illustrate various different landing zones in the office space - which offers both permanent and flexible working spaces, giving it both open and private spaces.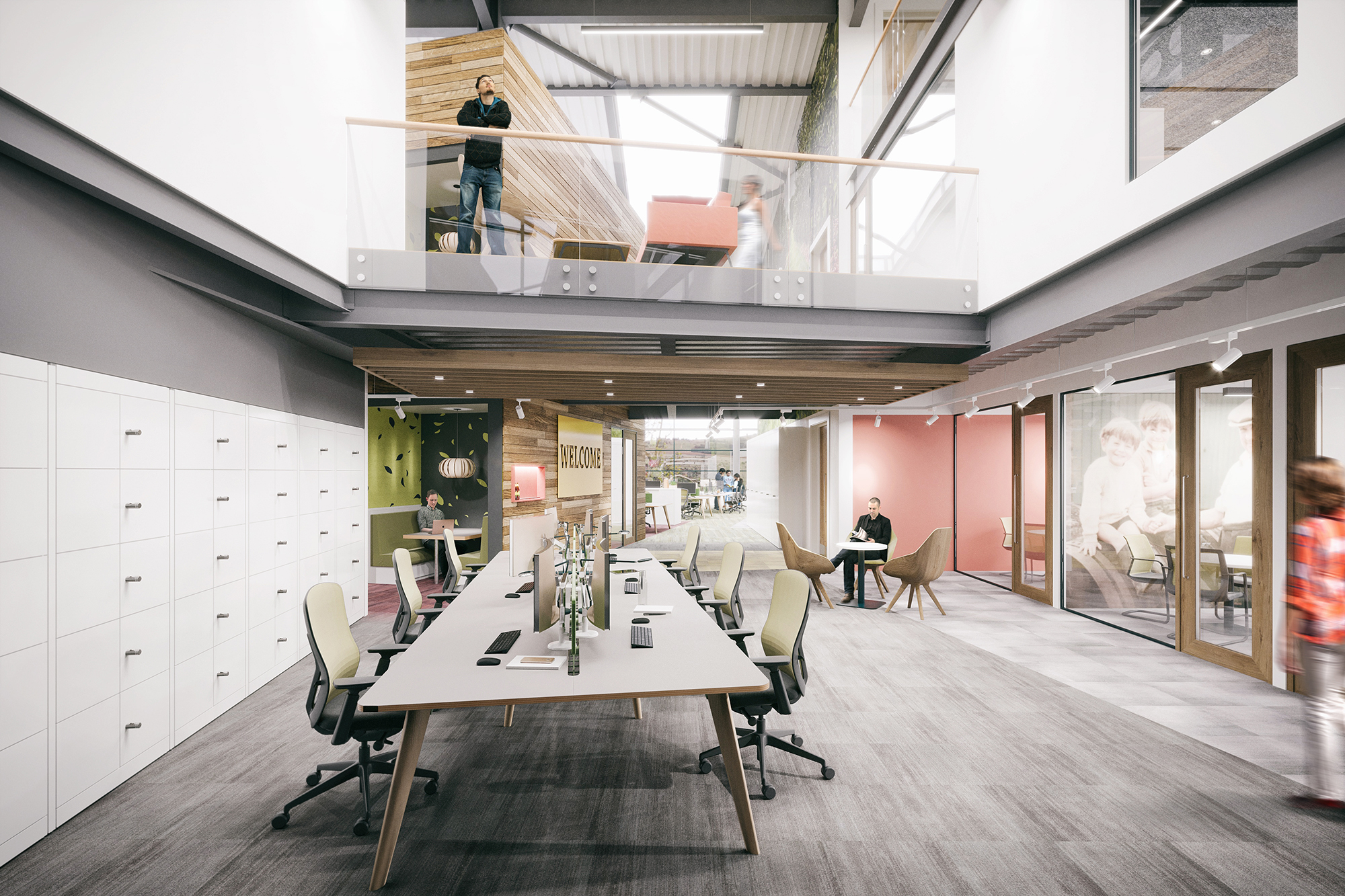 As with all of our projects, it was important to communicate a sense of narrative in every image - this really resounded with the team at Wylde, so we thoughtfully constructed different stories of office life in each distinct office area.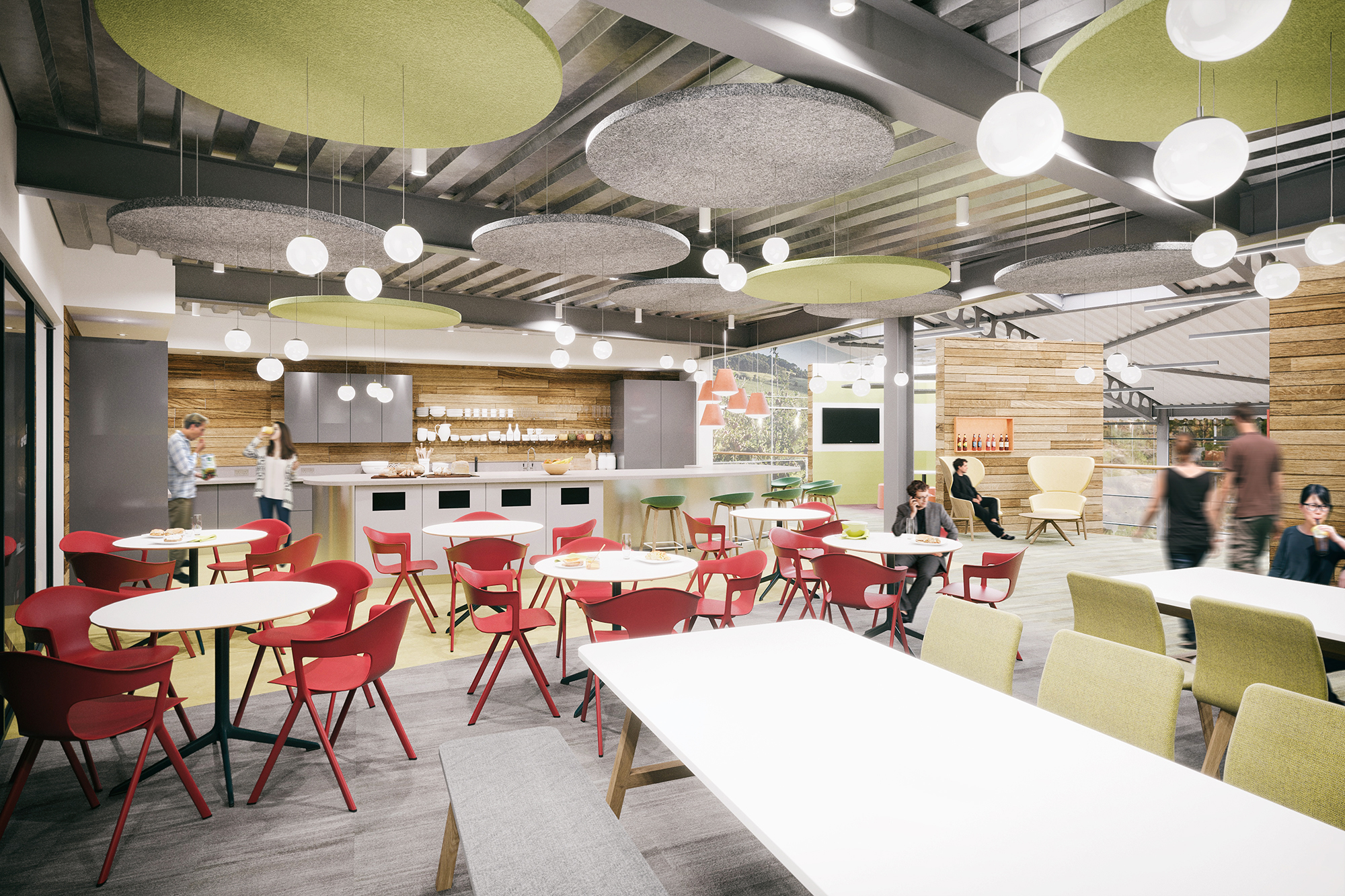 To create an added layer of authenticity, it was important to show various key elements of the Thatchers brand. This meant creating a number of custom assets for the project - including Thatchers Cider bottles, branded mugs and stationary, and even a bespoke Cider barrel feature light.

It seemed a shame to let these assets go to waste, so we built a CGI cider orchard and set of studio images for marketing materials...