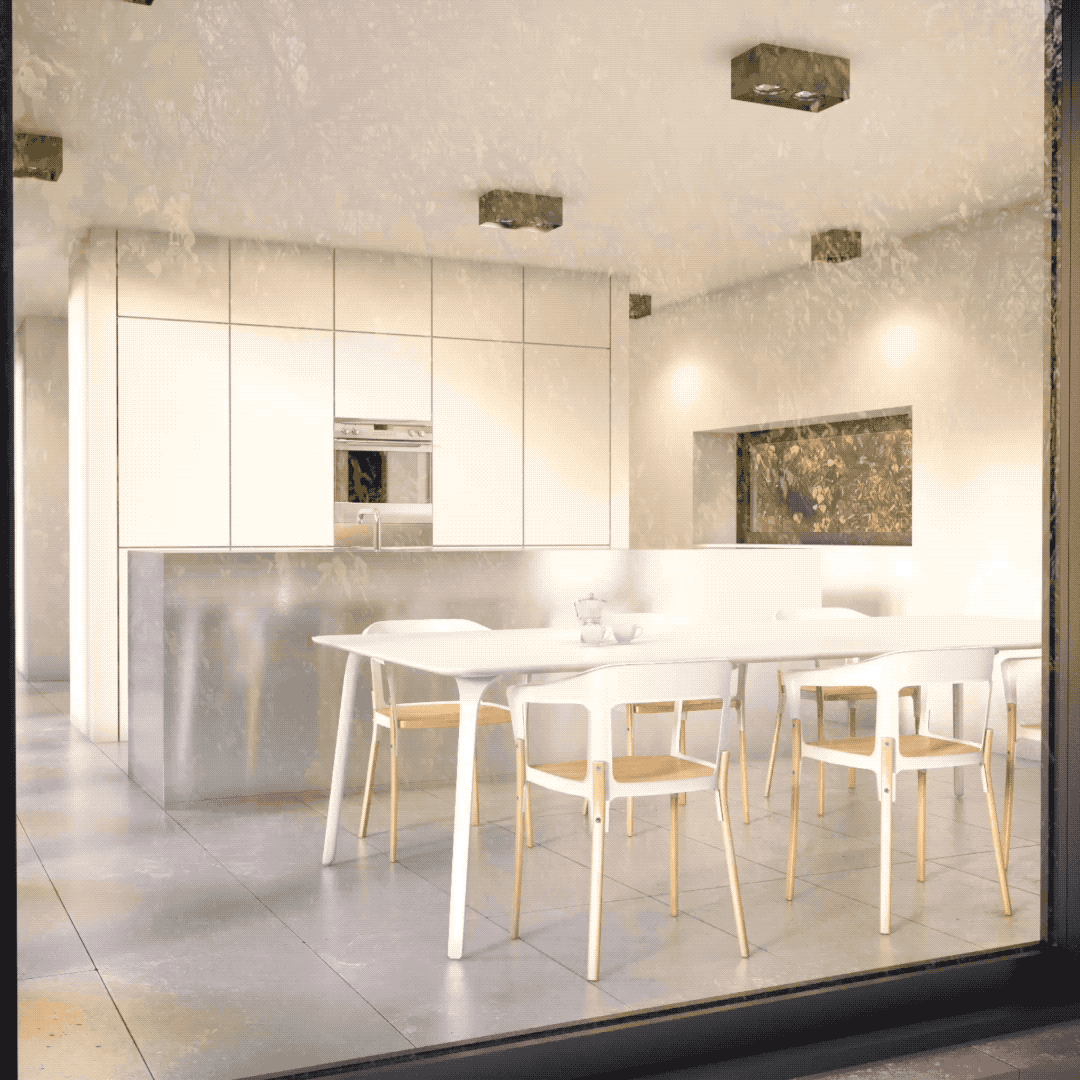 Prototype home design for residential and holiday homes, situated in Klausforf - just south of Berlin, Germany.
A full CGI personal project, as a replica of the 2011 project by Scheidt Kasprusch Architekten.

The concept was developed by the ideal of a house with maximum outdoor impressions and also by making full use of the solar yields for the building.
Experiments in moving image are on-going.