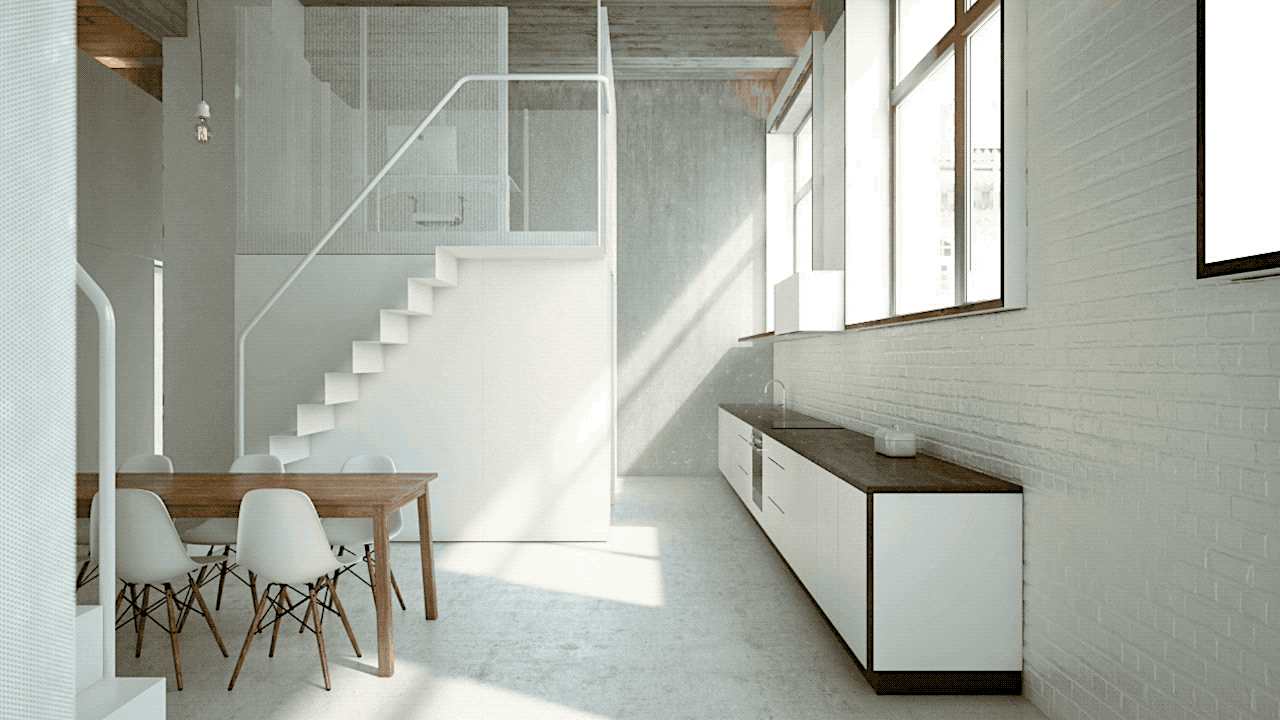 Open-plan apartment in Brussels - a modern loft space in the industrial district of the Belgian capital city.
A full CGI personal project, in homage to a stunning architectural refurbishment by

adn Architectures.



This outstanding interior design was selected for multiple awards in Belgium

(2016 Prix d'Architecture Horta - Sélectionné; 2015 Belgian Building Awards - Nominé; 2015Prix belge pour l'architecture et l'énergie - Sélectionné)

- and has been showcased in numerous international architectural publications.

Experiments in moving image are on-going.